How to crochet
Want to learn how to crochet, but not sure where to start? Don't worry: learning to crochet is a lot easier than you think! We have tested it: everybody can learn to crochet with Hoooked. In no time you will have mastered the basic techniques of crochet and you will get totally Hoooked.
1. Practice the basic stitches
If you master these basic stitches, you'll be able to make lots of different projects - including those cute amigurumi toys you see all over Pinterest, as well as cozy beanies and scarves!
To practice, all you'll need is some yarn, a crochet hook of the right size (check the band of your yarn to see which size hook you need) and you're ready to learn to crochet.
Simply follow the instructions in the videos below and you'll be stitching up a storm in no time!
Chain stitch
Crochet chains are the starting point for lots of patterns — and they're easy to learn!
Double crochet
(single crochet in US)
This straightforward crochet stitch is used for amigurumi, beanies and more.
Treble crochet
(double crochet in US)
This is the stitch used for granny squares, one of the most iconic crochet patterns!
Slip stitch
A basic crochet stitch you will need in various projects.
Tips
Trying to practice with light-colored yarn, even if you're partial to darker colors. Dark yarn can make it hard to see the stitches, and you're still busy getting familiar with how the various stitches look. Take your time! It can be tricky finding where to insert your hook at first, and pulling the yarn through also takes practice. Don't worry if it's slow going at first - practice makes perfect! Count your stitches. It's easy to lose or gain stitches in each row when you're just beginning, as it can be hard to see where to insert your hook. Keeping count lets you know if you've made a mistake along the way.
2. Choose your first pattern
Once you've gotten the hang of chains, double crochet and treble crochet, there are lots of patterns you'll be able to follow - and many are available for free online! We've got patterns for beginners, intermediate or advanced crocheters. You can always begin with our Starters Kit.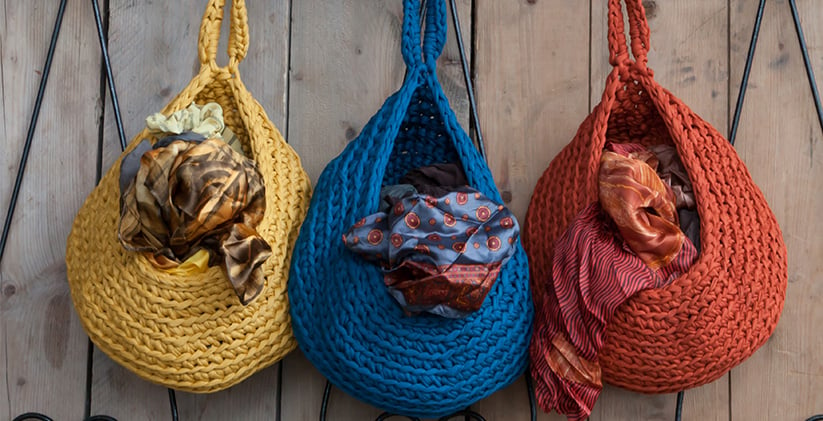 Want to make sure you have all the right materials and an easy pattern? We also have plenty of DIY kits that are great for beginning crocheters. Amigurumi, home accessories and bags — there's bound to be a design that calls out to you!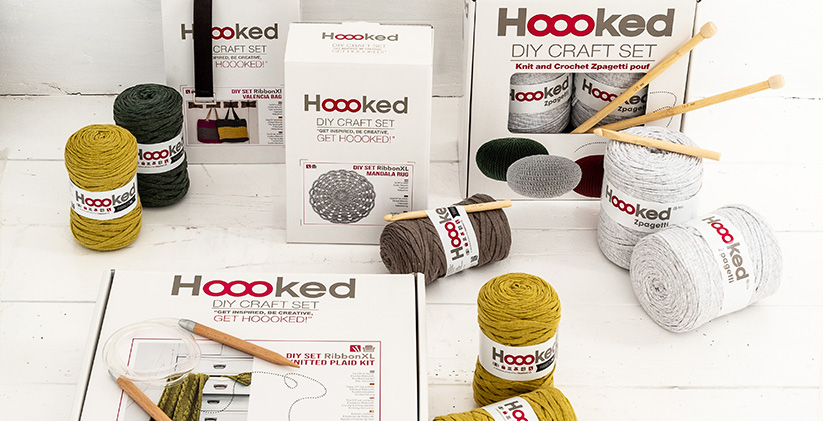 3. Keep going!
Chances are, your finished object might not look as good as all the crochet projects you see online. Your stitches might be looser, or more uneven, for instance. Like any other skill, crocheting takes practice. Knowing how to do the basic stitches is just the beginning of learning to crochet. Keep crocheting, and you will see that each new project will look better and better. Before you know it, your crochet creations will look as good as anything you see on Pinterest or Instagram!
Crochet levels
Beginner – crocheters who are familiarising themselves with the basic crochet techniques
Easy – confident beginners with knowledge of basic crochet stitches that want to venture out in pattern reading.
Intermediate – crocheters with a broad crochet experience, with good ability to follow more intricate patterns
Advanced – crochets with a very wide crochet experience, familiar with a wide range of crochet techniques and stitches

We'd love to see your progress!
Tag your Hoooked creations with #shareyourhoooked on Instagram or Facebook