How to knit
Always wanted to learn how to knit? All you need is a pair of needles, some yarn, and this page. You'll be working on your first scarf, beanie or blanket in no time!
The basics of knitting
Crochet chains are the starting point for lots of patterns — and they're easy to learn!
If you're excited about learning to knit, you might want to get started on a jumper straight away, or a multi-coloured project. You'll be able to make projects like that soon enough, but it's better to start with something simple to get the hang of basic knitting techniques.
When you knit, you use two needles to create a piece of fabric from a strand of yarn. You do this by knitting stitches: pulling loops of yarn through other loops using your knitting needles.
It might look complex, but it becomes much less intimidating once you've knit your first stitches!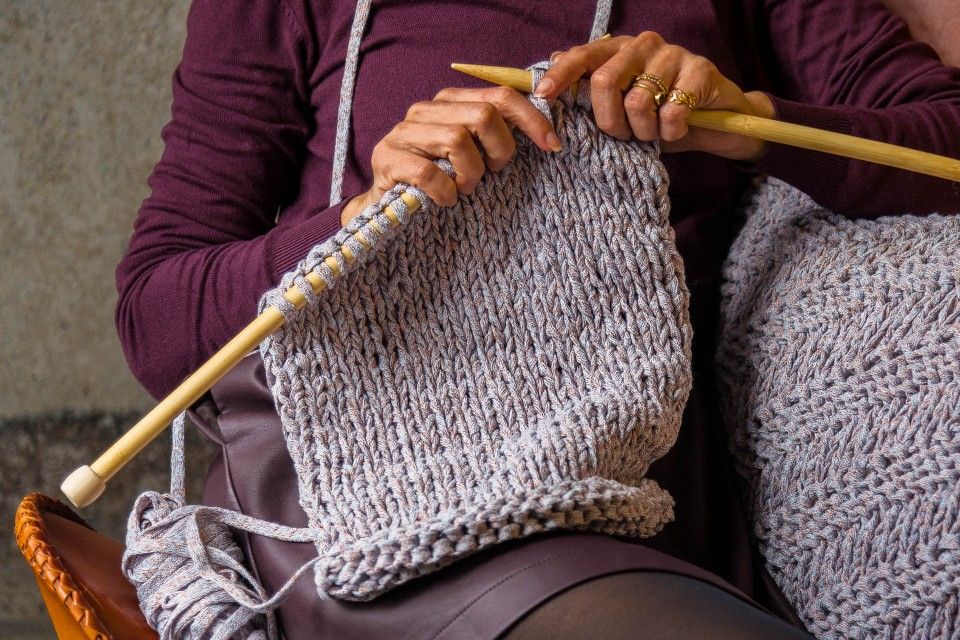 Getting started: how to cast on
When a knitting pattern tells you to 'cast on', it means adding stitches to your needle to get started! There are many ways to cast on knitting stitches, but the way we demonstrate here is nice and easy.
Start with a loop in your yarn, fastened with a slipknot, and place this on your left needle (if you're right-handed). Insert your right needle into the loop in the same way as in the video, wrap your yarn around, and pull through. Place the stitch on the left needle, making sure it's in the way shown in the video - this way you will not get twisted stitches! For all following cast-on stitches, insert your right needle between the loops of the stitches instead of the stitch itself.
How to knit your first stitches
Once you've gotten the hang of casting on stitches, knitting stitches is a breeze: it's almost exactly the same!

Hold your needles so that the stitches are on your left needle. Insert your right needle in the way demonstrated in the video above.

Wrap your yarn around the needle and pull it through. Keep the loop of yarn on your right needle, and pull the other loop off your left needle. The stitch has been knit, and transferred to your right needle!
How to purl
If you look at your work so far, you'll see that when you knit, the front of the stitch looks like a V, while the back looks like a horizontal bar. With purl stitches, you can flip this around, so that the stitch looks back to front.
Purling is the same as knitting, but you insert your right needle at a different angle. Watch the video carefully to see how!
Your first knitting projects
If you can cast on, knit, and purl, you can already knit plenty of projects! There are lots of patterns you'll be able to follow - and many are available for free online! We've got patterns for beginners, intermediate or advanced crocheters.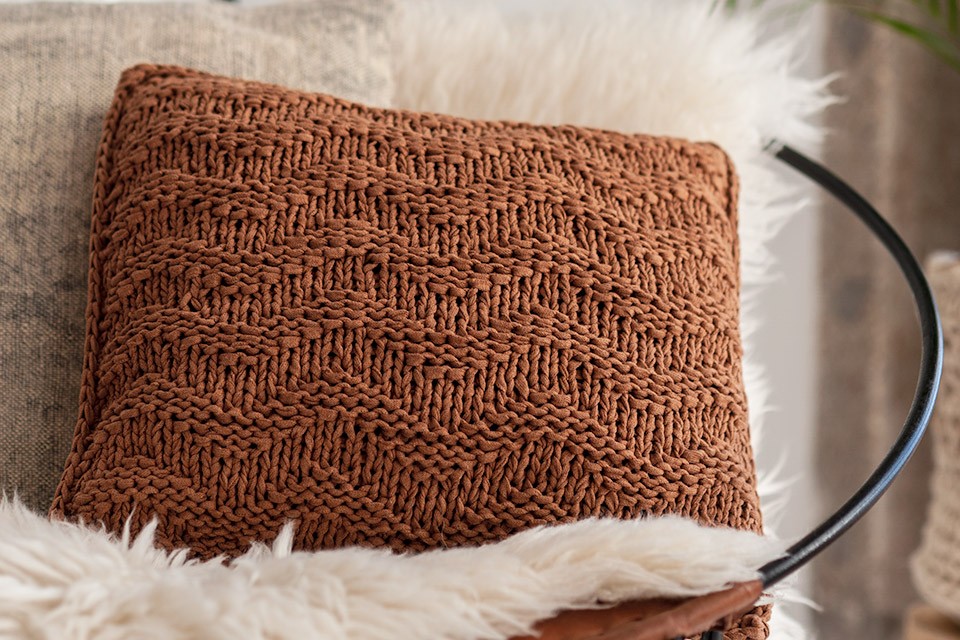 Want to make sure you have all the right materials and an easy pattern? We also have plenty of DIY kits that are great for beginning knitters. Knitted poufs, other home accessories and clothes — there's bound to be a design that calls out to you!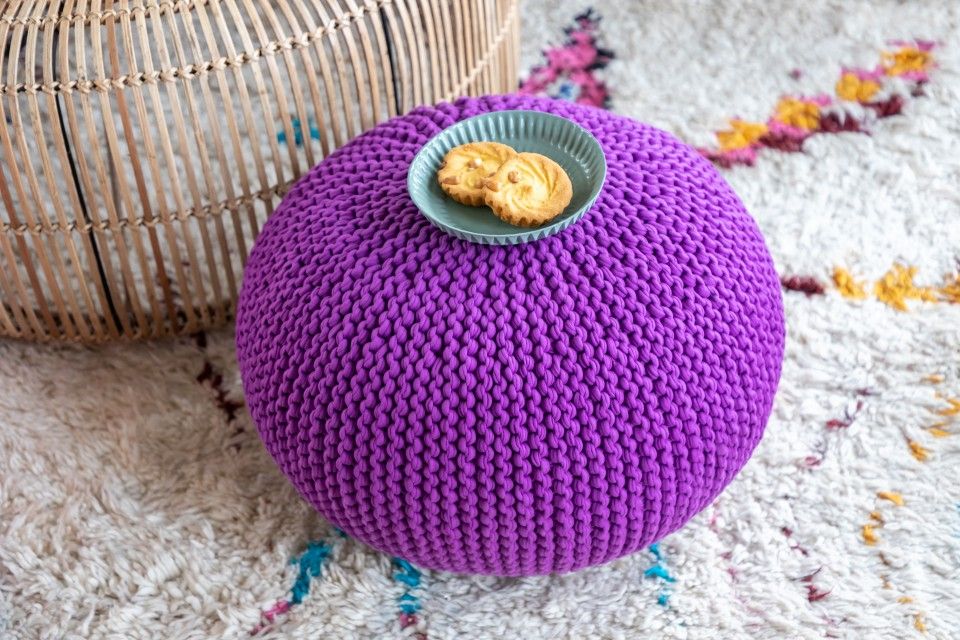 We'd love to see your progress!
Tag your Hoooked creations with #shareyourhoooked on Instagram or Facebook