Our story
No waste – 100% recycled textile!
We recycle and create since 2008.
The story of Hoooked is not only about fun colourful yarns, but also about tackling the waste of the fashion industry by using it for new yarns. Hoooked's philosophy is to reuse these surplus fashion textiles in a stylish way and contribute to sustainable employment in Europe, rather than outsourcing or offshoring production elsewhere.
How it all started
The idea for Hoooked originated in 2008 when we saw first-hand the amount of fabric waste European fashion textile factories produced. We don't believe in waste, so we made it our mission to take these discarded textiles and give them a new life. The idea was simple: take these surplus materials and put them into crafty use. That's how Hoooked was born!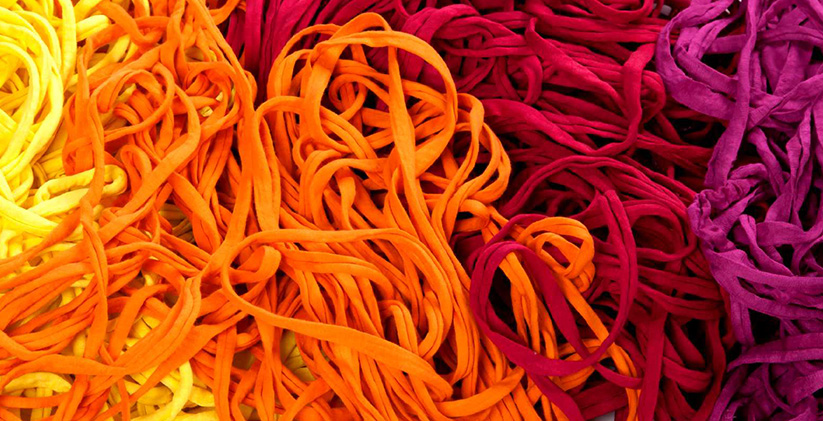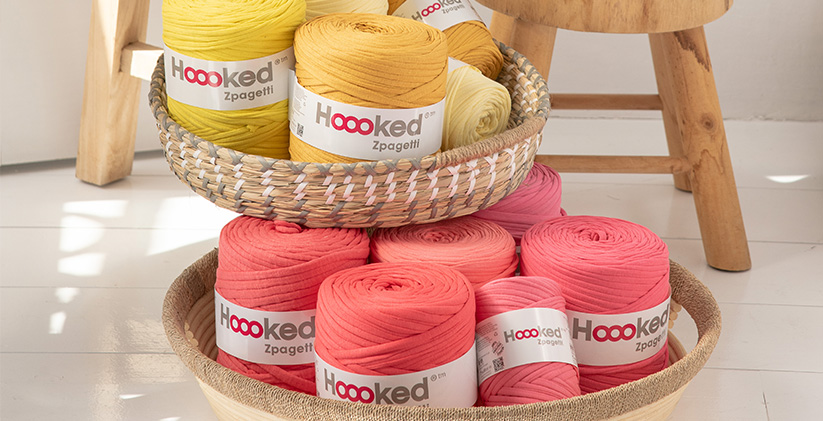 Zpagetti: the original T-shirt yarn
Hoooked was the first company to introduce Zpagetti, our iconic T-shirt yarn. We recycle this 'yarn' in our own Hoooked recycling centre in Portugal, where the 'textile waste' is selected by hand and sorted in small runs by colour shade and composition. Then we wind the selected materials into your unique bobbins. Hoooked Zpagetti is truly unique, as we add new colours every day!
More recycled textile yarns
After launching Zpagetti; the original T-shirt yarn made of remnants of textile production, we ventured out and added RibbonXL, Eco Barbante, Spesso, Wavy Blends and Soft Cotton DK to our recycled textile yarns. These yarns have different yarn weights and textures and offer inspiration for everyone.
These recycled cotton yarns are mechanically pulverized leftovers, mixed to make new colours, spun and then twisted or knitted. We do not additionally dye and the whole recycling process is dye- and water-free. RibbonXL, Spesso, Eco Barbante, Wavy Blends and Soft Cotton DK are all fully recycled from textile remnants. As these yarns are recycled in larger batches, you have a better chance of re-ordering the same colour run.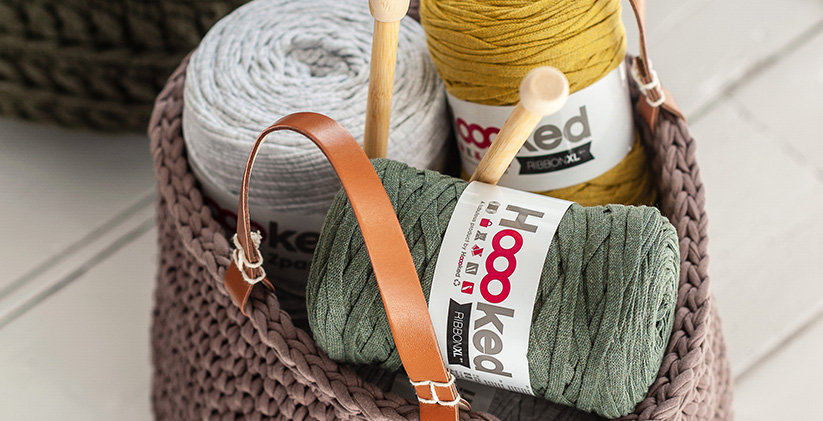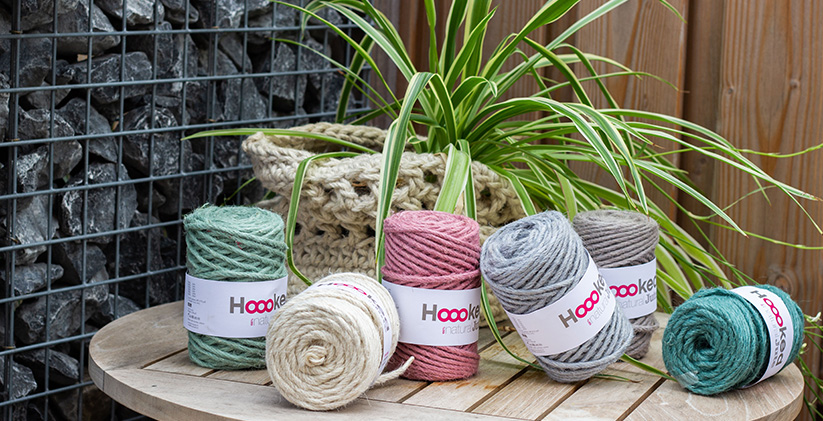 Plant-based yarns
Hoooked is inspired by recycling, but we also like to explore other sustainable materials. Jute, Eucalyps and Somen are our plant-based yarns. Jute was the first Hoooked yarn that did not have its origin in recycling, but in natural production of raw fibers. This fair trade fibre is harvested in the Amazons and is processed by a BCS-certified, sustainably operating family business in Brazil.
Somen and Eucalyps are plant-based DK yarns. Somen is a strong and cool cotton-linen mix, whereas Eucalyps is silky soft and made from leftover fibres from the harvesting of eucalyptus tree for European paper production.
Kits and patterns made by makers!
For anyone looking to start a new hobby, we have crochet, knitting and macramé kits for all levels. Together with makers from different countries we design inspiring DIY projects for you to engage in sustainable crafting with our recycled and plant-based yarns!