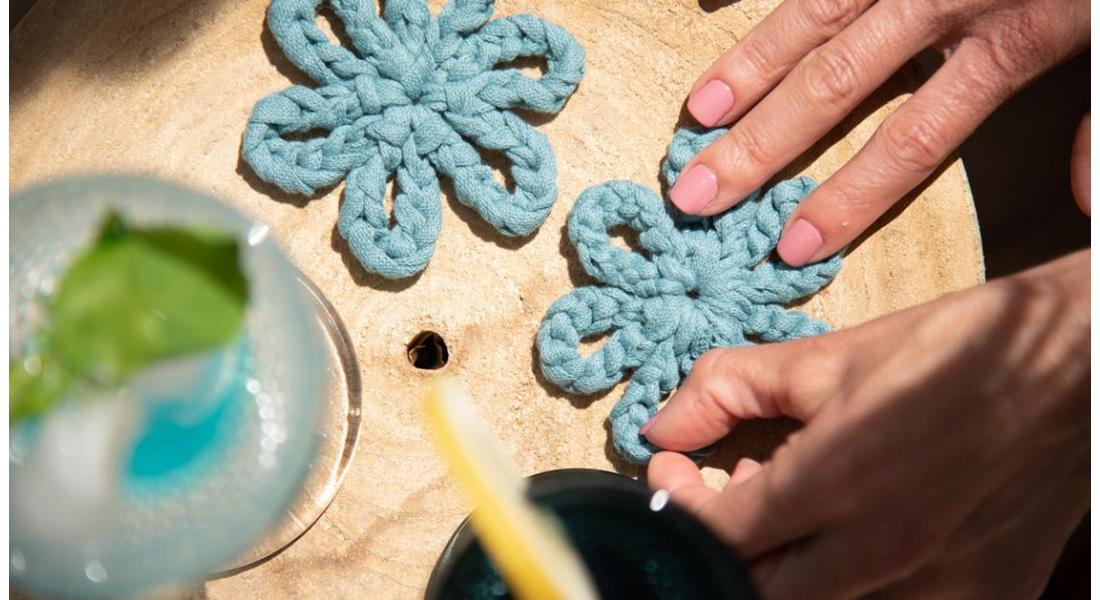 DIY crochet flowers make us happy!
Crochet flowers are such fun to decorate with! Whether you are looking for floral abundance or just plain cute, this free crochet flower pattern is just what you need to create a nice embellishment for your crochet work. When you crochet this six-petal flower, it will have a buttonhole right in the centre of it. You can add the button to attach the flower to your crochet work or leave it open for a simpler floral design. This project is perfect for an absolute beginner looking for a cute and easy-to-make embellishment. You will be ready in no time!
How to simply crochet some flower coasters?
Below you will find the information to get started.
Materials:
Step 1: Make a (magic) ring
See below video how it is done! The ring is magical because you can close it very tightly by pulling on the short end of the yarn.
Tip: If the magic loop technique is still a bit intimidating for you, do not despair! You can also chain 4 and close with a slip stitch to form a ring.
Step 2: Crochet the petals
Chain 10 and attach with a slip stitch in the magic ring. Repeat this 5 times for a 6-petal flower. Cast on with a slip stitch and weave loose yarn ends through the back.
Tip: The heart of the flower is a perfect spot for a matching button. You will be amazed to see how much different a great button can make in upgrading this project.