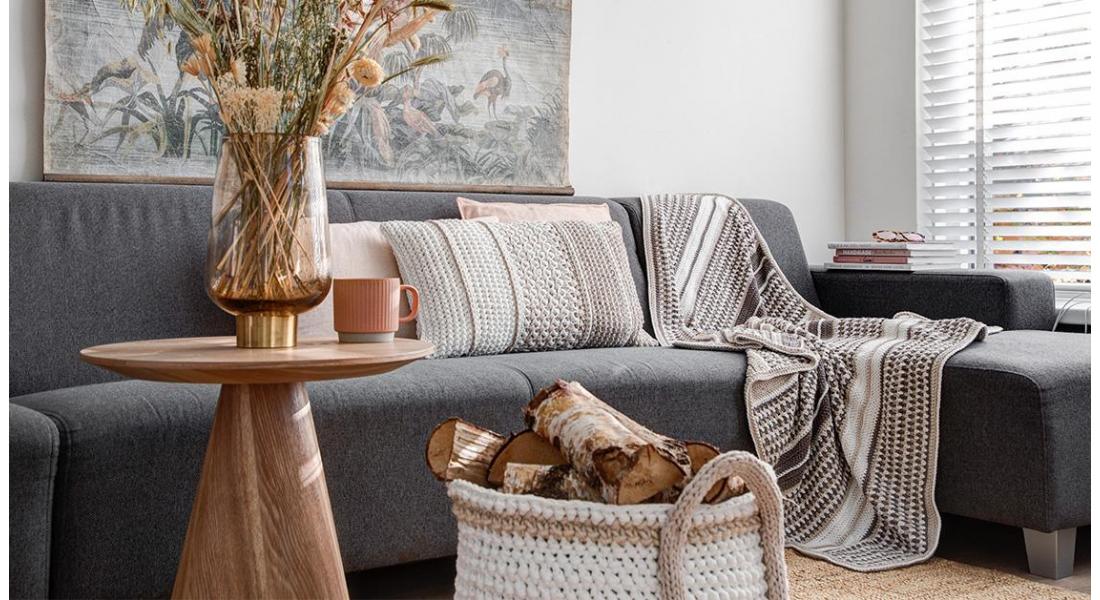 Relax with these stylish crochet patterns from our newest Stockholm Collection
Christmas is over, New Year's Eve modestly celebrated, so: Hello January! After a long Corona year in which we were home a lot, we are unfortunately still at home for the most part of this first month the New Year. The end of the lockdowns is hopefully in sight, but for now we have to bite the bullet. So, no weekends trips, no dinners in restaurants and no socialising with a group of friends, for the foreseeable future.
Well begun is half done, so in the first week of the year we head straight to work and stow away all the Christmas decorations, followed by a deep-clean. Oops, suddenly the living room looks very empty! These new Nordic inspired crocheted home deco designs by Mariska from Handmadejolie is just what you need to add a touch of comfort and cosiness. And the best part is: you don't have to travel all the way to Sweden for this inspiration! With these patterns you can crochet these stylish creations in beautiful natural tones yourself. A relaxing and satisfying way to start this new year.
Crochet cushion Danderyd
This decorative cushion is definitely an eye-catcher! The Danderyd cushion is one of the crochet patterns of the Stockholm-collection, designed by Mariska from Handmadejolie, a collection inspired by the Scandinavian interior design style that she developed during her stay in Sweden. This crochet pattern uses different stitches, such as the beautiful Elisabeth stitch, creating exiting textures. The cushion is made with RibbonXL, a soft and easy-to-work with recycled tape yarn. To stay in the Scandinavian style, we chose the colours Pearl White and Sandy Ecru. This cushion will look gorgeous on a couch with soft and neutral colours, such as off-white or beige.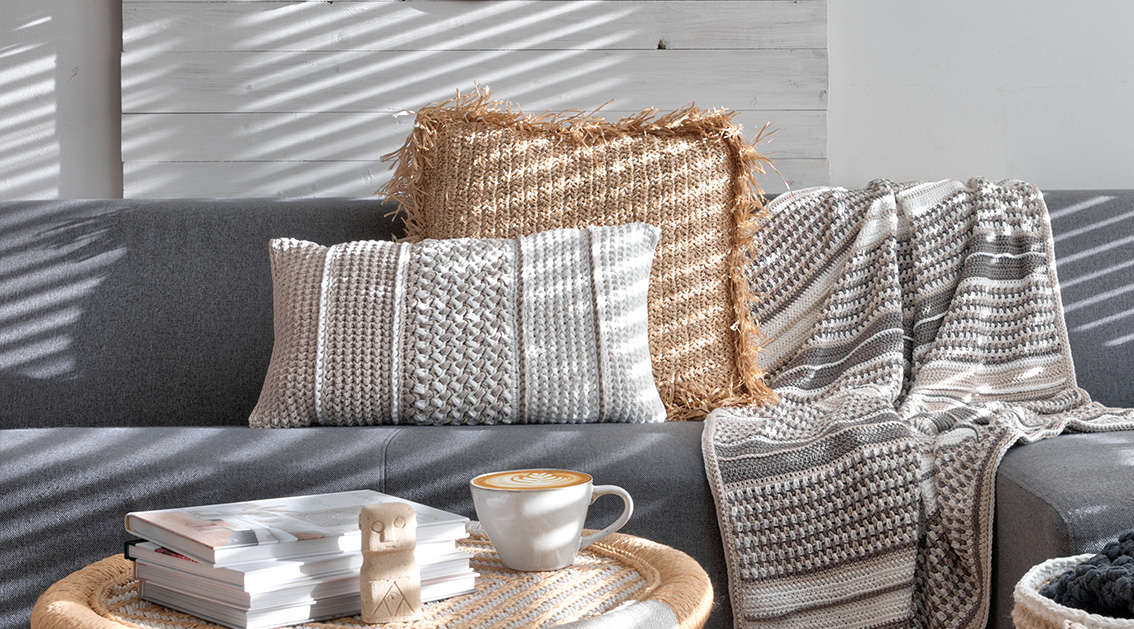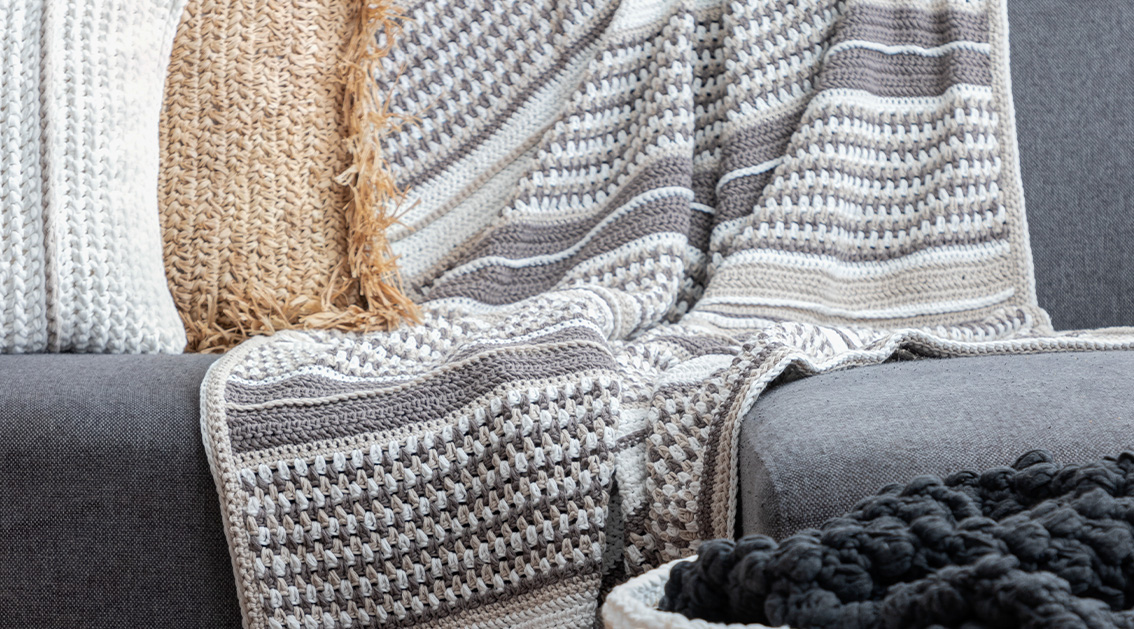 2. Blanket Stocksund
This throw is lovely to crawl under in case you are suffering from a January dip. At the same time, it is a wonderful show piece on the sofa! This soft, crocheted blanket combines several crochet stitches, such as the herringbone half treble and the special effect stitch, creating beautiful textures and colour flows. This decorative crochet plaid is made with neutral, matching colours and fits perfectly in a sleek Scandinavian interior. The blanket is crocheted with Soft Cotton DK, one of our newest recycled DK yarns. This crochet pattern is very extensive and can rightly be called a "magnum opus". Download the pattern file straight from our website. Looking for the materials to make this cozy crochet blanket? Take a look at our crochet kit Blanket Stocksund. This set includes all 32-balls Soft Cotton DK, an ergonomic Japanese crochet hook, a darning needle and the complete pattern file in print.
3. Large plant basket Stockholm
The perfect solution for messy house mates! This hefty basket was conceived as a crochet plant pot, but doubles as a super large storage basket for all kinds of things you want to keep out of sight. A perfect solution to keep the indoor space organised while we are stuck together at home. This crochet basket is a multifunctional Nordic design statement in your living room. This mix of off-white with sandy colours suits any Scandinavian inspired interior perfectly. We are totally in love with this sturdy design by Handmadejolie! The biggest part of the basket is made with Zpagetti t-shirt yarn and at the end some Jute for a nice detail. The handles are made with RibbonXL, in one of our most popular colours 'Sandy Ecru'. By using these sturdy Hoooked yarns the Stockholm basket is finished in a heartbeat!